The Circolo Sociale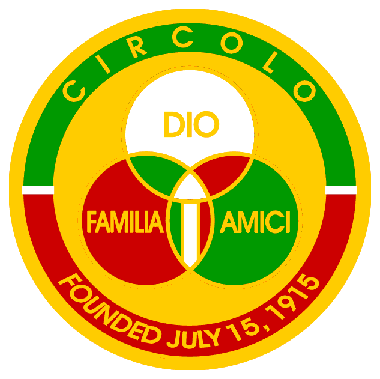 The Circolo Society was founded on July 15, 1915 by a group of youthful enthusiastic Fratellanza members who devised the idea of forming an auxiliary committee within the Fratellanza Society. Originally it was restricted to Fratellanza members between the ages of eighteen and thirty. The founding members received permission from the Fratellanza to form this special committee. The Circolo Society is not a separate organization, but rather an auxiliary committee within the Fratellanza.
Membership is now open to all members of the Fratellanza Society regardless of age. You must be a member of the Fratellanza Society to join the Circolo, and the total membership of the Circolo is limited to fifty.
The meetings are currenty being held on the third Thursday of each month at Guido's on "The Hill". The evening starts with a fantastic dinner (served family style) and is followed by a short (and usually very entertaining) meeting. Members are encouraged to bring guests to join in on the fun.
The purpose of the Circolo Sociale is simple "to have fun". Members and friends gather around the dinner table and have a great time. There is currently space for a few new members in the Circolo, which is actually very rare. Several current members had to wait up to five years for a spot to open up. If your are interested in coming to a meeting as my guest, please send e-mail and join in on the fun!!
Circolo Society Officers
President - Sol Rabushka (click for photo)
Vice President - Mark Luther (click for photo)
Treasurer - Sanford Rabushka (click for photo)
Secretary - Nickolas DiMartino (click for photo)
Sgt. of Arms - Jack Tocco (click for photo)
Click here for a list of the Presidents of the Circolo Sociale!
Click here to send mail for any information about the Circolo Sociale